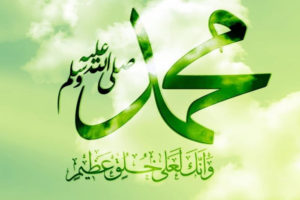 Two Muslims meet after two or three long months of Lockdown. There is genuine happiness. Emotions are bubbling. The urge to shake hands in the warm Sunnah manner like the Sahaba did is irresistible.
What a moment! The moment when, upon parting of those hands, Allah Ta'aala is so pleased, He forgives them, causing their sins to fall off like leaves off a tree!
This is the moment which defines a true believer. He would not intentionally discard the Sunnah of His Beloved Nabi ﷺ that he holds so dear.
Nothing will compel him to abandon the way of his Nabi ﷺ. A hollow nudge of the elbow or a pointless collision of the fists will not replace his mubarak Sunnah Handshake.
It is not becoming of a Lover of Nabi ﷺ to emulate the way of the disbelievers.
عَنْ أَبِي هُرَيْرَةَ قَالَ: قَالَ رَسُولُ اللَّهِ صَلَّى اللَّهُ عَلَيْهِ وَسَلَّمَ: إِنَّ الْمُسْلِمَ إِذَا صَافَحَ أَخَاهُ تَحَاتَّتْ خَطَايَاهُمَا كَمَا يَتَحَاتُّ وَرَقُ الشَّجَرِ
1.Hazrat Abu Hurairah (radialllahu anhu) has reported: The Messenger of Allah ﷺ said, "Verily, when a Muslim shakes hands with his brother, both their sins are shed like the shedding of leaves from a tree."   ( Musnad al-Bazzār 8335, al-Targheeb 3:433)
عَنْ الْبَرَاءِ بْنِ عَازِبٍ قَالَ: قَالَ رَسُولُ اللَّهِ صَلَّى اللَّهُ عَلَيْهِ وَسَلَّمَ: مَا مِنْ مُسْلِمَيْنِ يَلْتَقِيَانِ فَيَتَصَافَحَانِ إِلَّا غُفِرَ لَهُمَا قَبْلَ أَنْ يَفْتَرِقَا
2. Hazrat Bara' ibn 'Azib (radialllahu anhu) reported: The Messenger of Allah ﷺ said, "No two Muslims meet each other and shake hands but that Allah forgives them before they part." (Sunan al-Tirmidhī 2727)
عَنْ أَنَسٍ: قَالَ: كَانَ أَصْحَابُ النَّبِيِّ صَلَّى اللهُ عَلَيْهِ وَسَلَّمَ إِذَا تَلَاقَوْا تَصَافَحُوا، وَإِذَا قَدِمُوا مِنْ سَفَرٍ تَعَانَقُوا
3. Anas(radialllahu anhu) reported: If the companions of the Nabi ﷺ met each other, they would shake hands. If they had returned from a journey, they would embrace each other.(Al-Mu'jam al-Awsaṭ 97, al-Targheeb 3:433)
We have a rich legacy to follow. We have to, through our actions, pass this legacy on.
Our choice today may determine what we pass on to the next generation. Will we introduce an alien practice into our lives? Or will we leave a legacy of Sunnah for the generations to come?
We have an opportunity to revive a Sunnah.
An opportunity to meet our Beloved Master ﷺ and be able to proclaim that we held onto his Sunnah, when many around us considered his Sunnah as a "RISK".
May Allah Ta'aala honour us with the determination to "HOLD FIRMLY" onto the sunnah of his Beloved Nabi ﷺ.
{TO SUBSCRIBE TO OUR BROADCAST LIST, SAVE OUR NUMBER +27 84 55 94327 (+27 84 55 WIFAQ) AND SEND US A WHATSAPP MESSAGE WITH THE WORD 'SUBSCRIBE' TOGETHER WITH YOUR NAME AND AREA.}