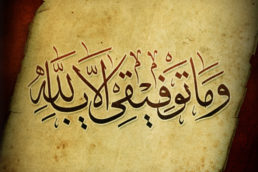 Hazrath Luqman (Alayhis Salaam) was  granted great wisdom by Allah Ta'ala. He once said to his son:
"My dear son, avoid incurring debts, for a debt is a humiliation by day (when the creditors make demands) and grief by night (when you cannot sleep worrying about how you will pay it).
My dear son, entertain hopes of mercy from Allah Ta'ala, but let not your hopes make you bold in committing sins; be fearful of Allah Ta'ala but let not your fear make you despair of His mercy.
My dear son, if somebody complains to you that so-and-so has taken out both his eyes and you can actually see his eyes missing, do not form any judgement about the person until you have heard the other side of the story. It is possible that the one complaining may have hit the other person first and taken out his eyes earlier"(Fazaa'il -e-Sadaqaat).
Source:Alhaadi